'That is so unfair!'
Holly angrily threw down her napkin and jumped up from the table.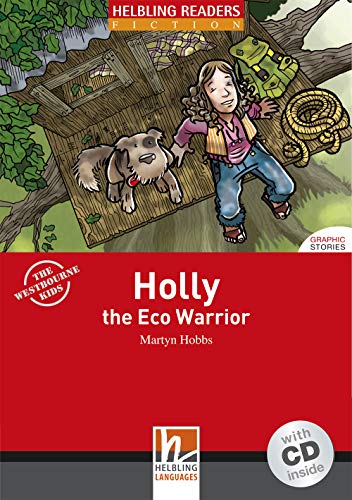 I'll introduce Holly the Eco Warrior the level 2 book in HELBLING READERS.
Holly is the person who think about the environment deeply. But her father tells her that he'll cut down the old oak tree. She love the tree so she gets angry to her father. She leaves her home and climbs up the tree. After that she spend on the tree for few days. She wants her father to give up cutting down the tree and building his office. But her father doesn't listen that. Does her wish come true?